Finale
Europe 2022
France 2021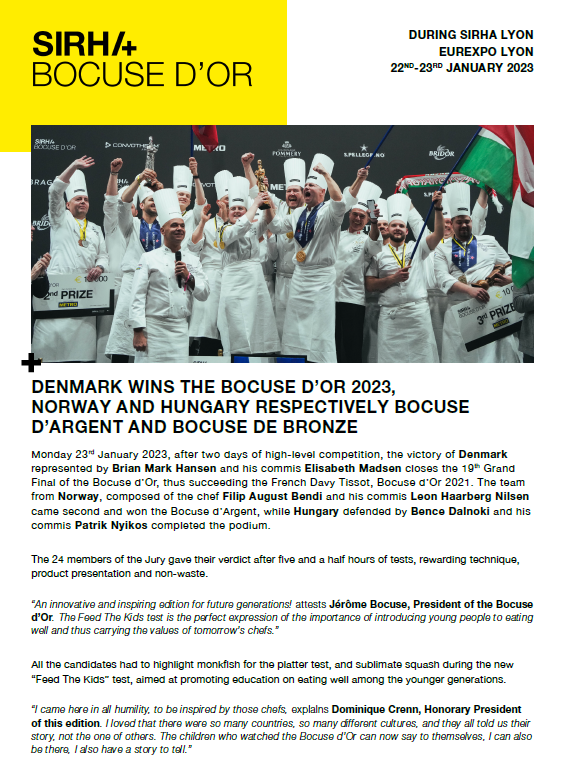 January 2023
Denmark wins the Bocuse d'Or 2023, Norway and Hungary respectively Bocuse d'Argent and Bocuse de Bronze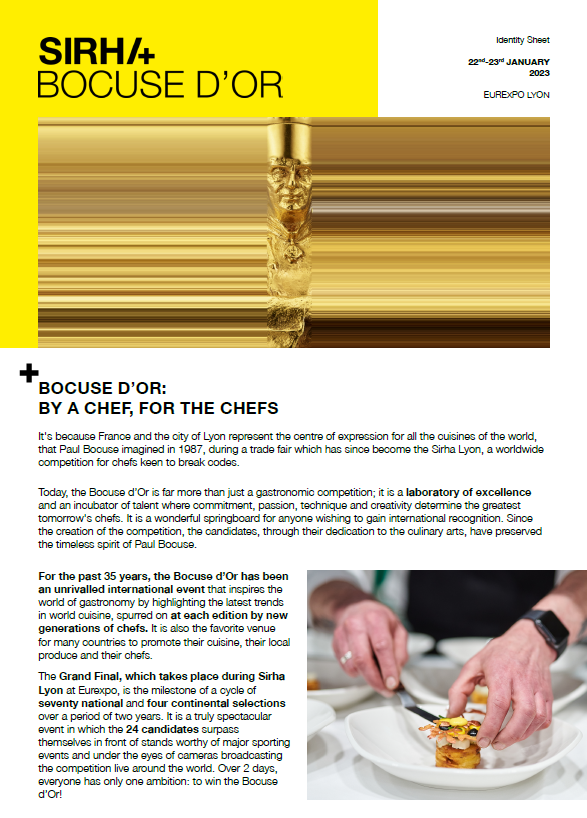 Identity sheet
Bocuse d'Or; By a chef, for the chefs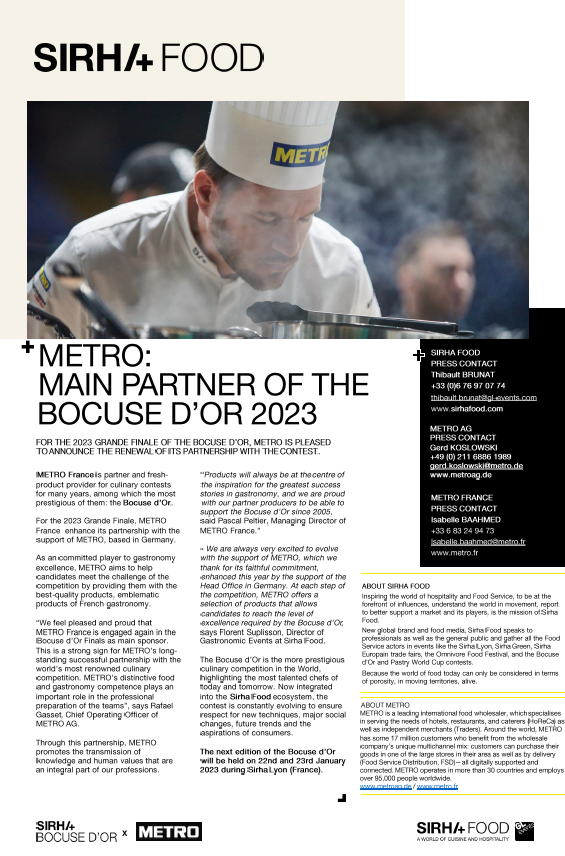 Decembre 2022
METRO, main partner of the Bocuse d'Or 2023
Decembre 2022
Dominique Crenn, Honorary President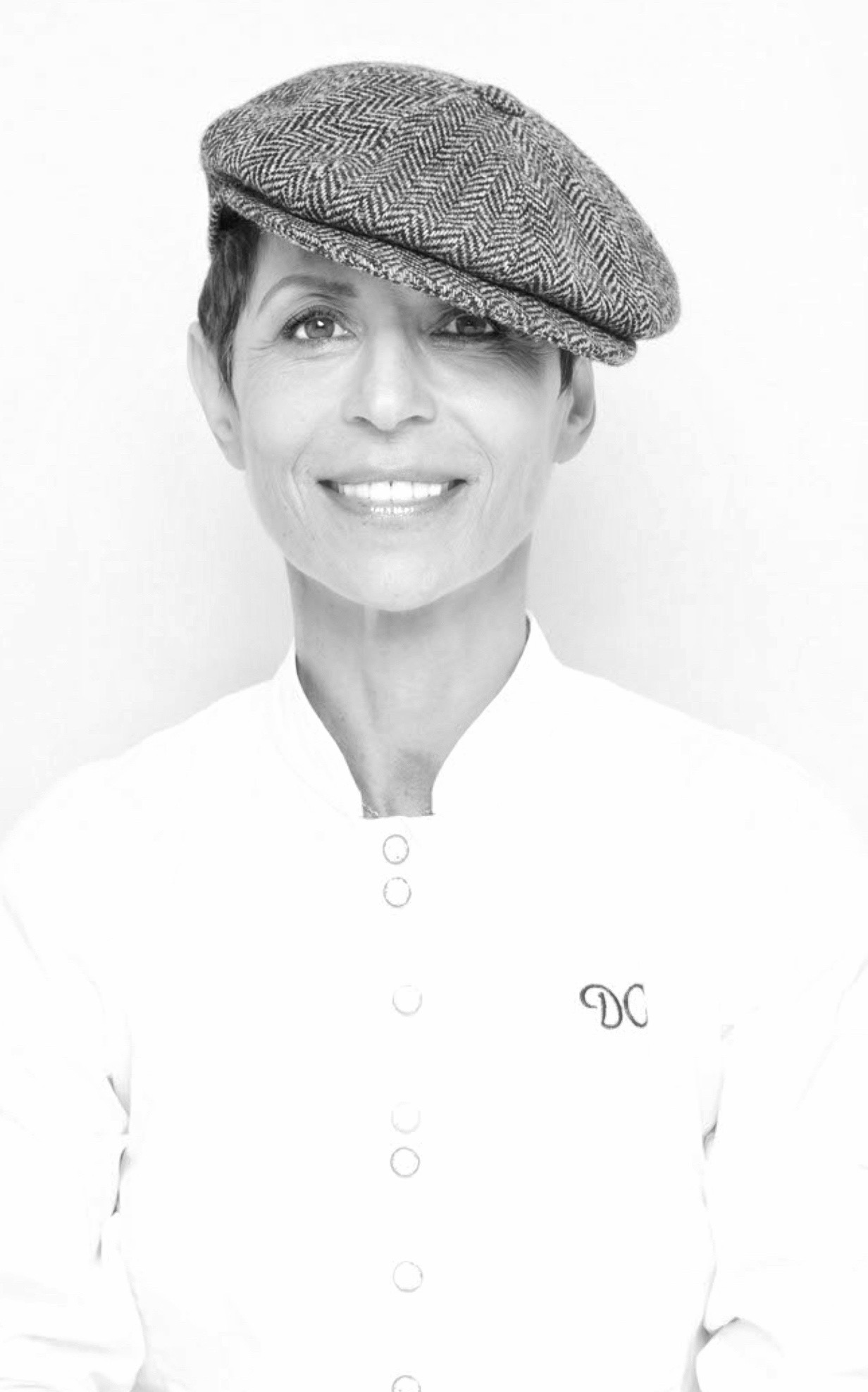 © Nicole DORT
Dominique Crenn, who is originally from Brittany, began her culinary apprenticeship in 1988 in San Francisco at Jeremiah Tower and Mark Franz's restaurant Stars. She then became the first woman executive chef in Indonesia when she worked at the Intercontinental Hotel in Jakarta. In 2009, upon her return to San Francisco, she was awarded her first star while working at Luce*. Her dream came true in 2011 when she opened the restaurant Atelier Crenn*** where she expressed a contemporary ode to cuisine. In 2018, she became the first woman to receive three Michelin stars in the United States.
The perfect embodiment of the values of international opening, feminism, excellence and modernity in cooking, Dominique Crenn is the ideal chef to be the Honorary President of the Bocuse d'Or Grand Finale.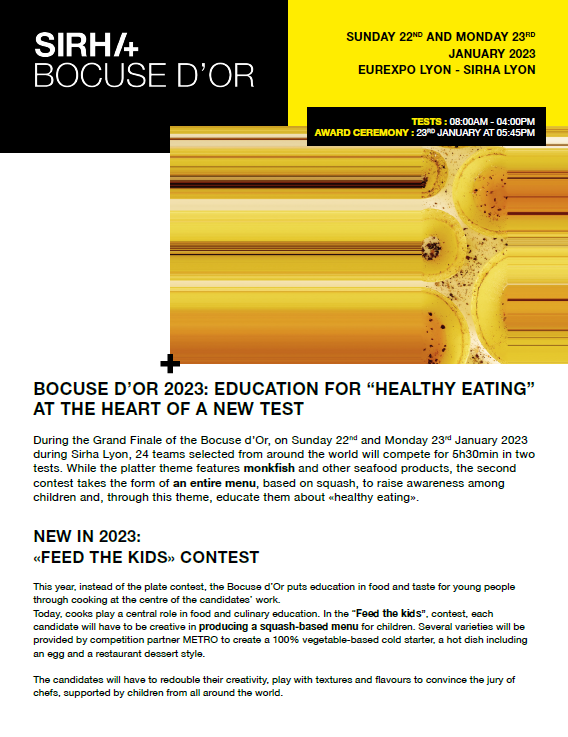 Novembre 2022
Bocuse d'Or 2023: Education for "healthy eating" at the heart of a new test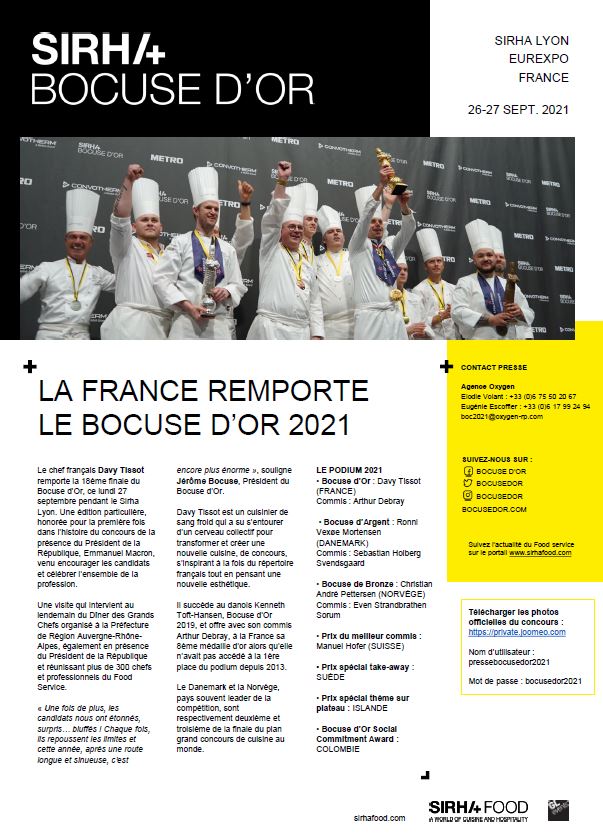 September 2021
France wins the 2021 Bocuse d'Or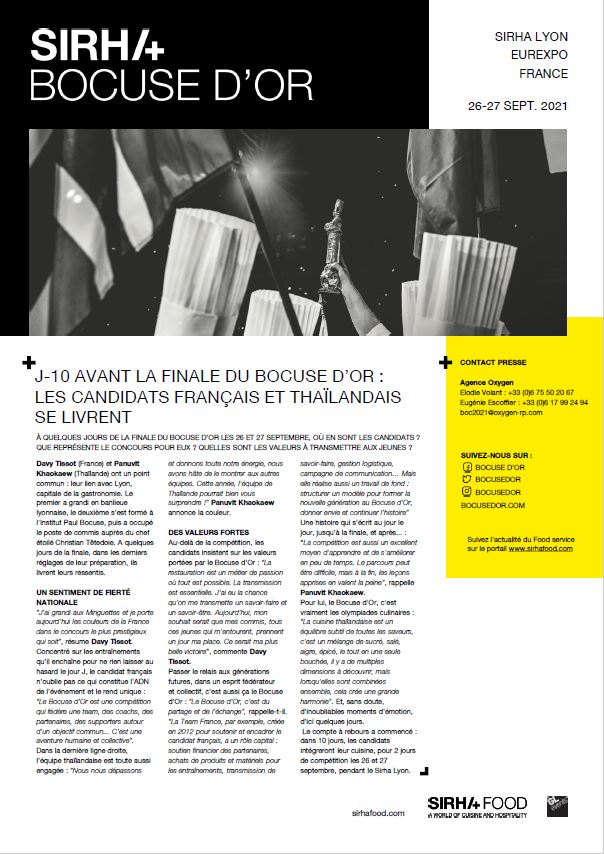 September 2021
The French and Thai candidates confide themselves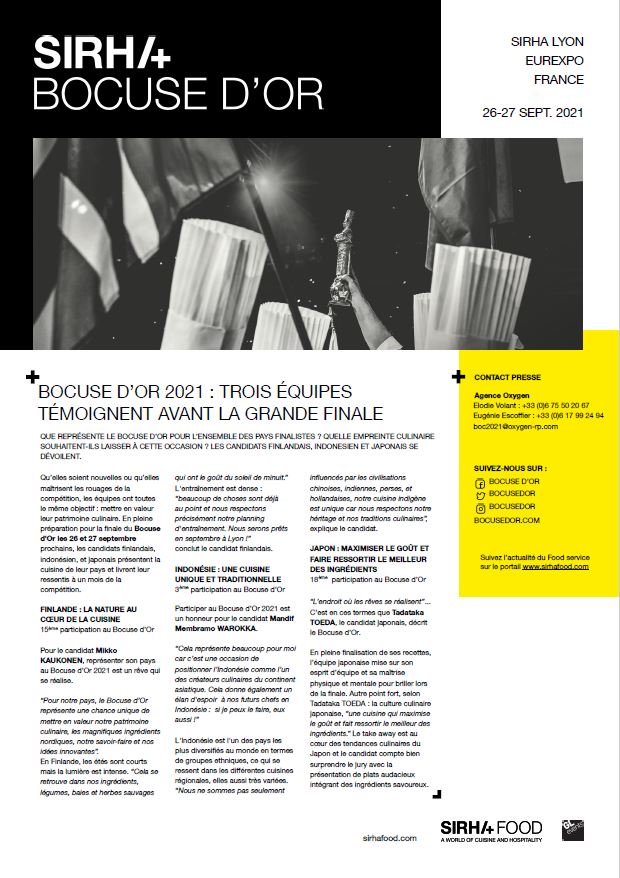 August 2021
Three teams testify before the Grand Final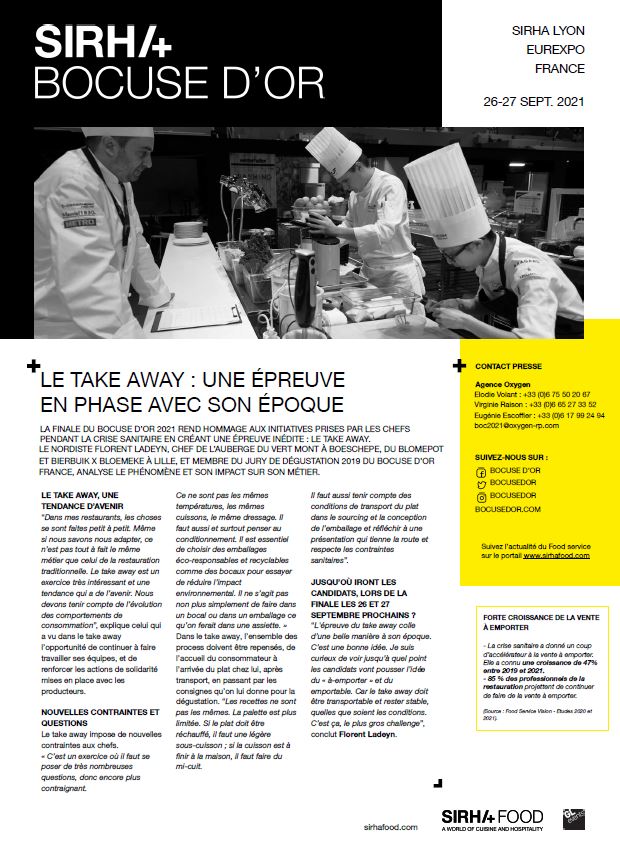 July 2021
The take away: an event in tune with the times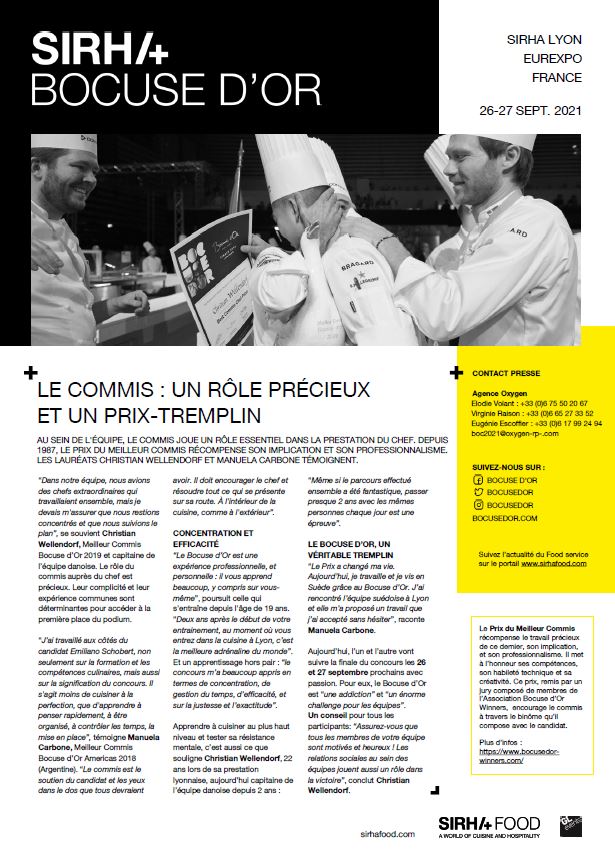 July 2021
The commis: a valuable role and a springboard prize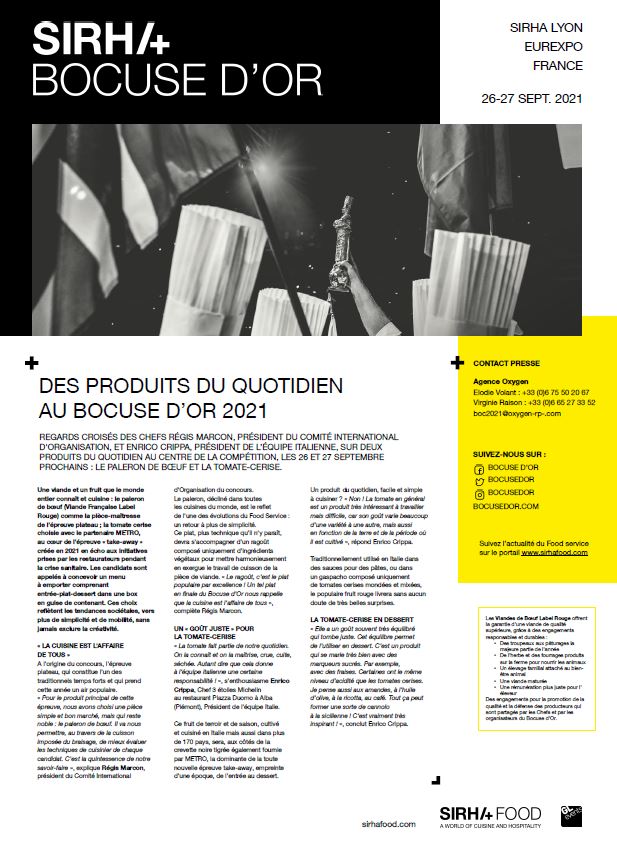 May 2021
Daily products: That's also part of the Bocuse d'Or!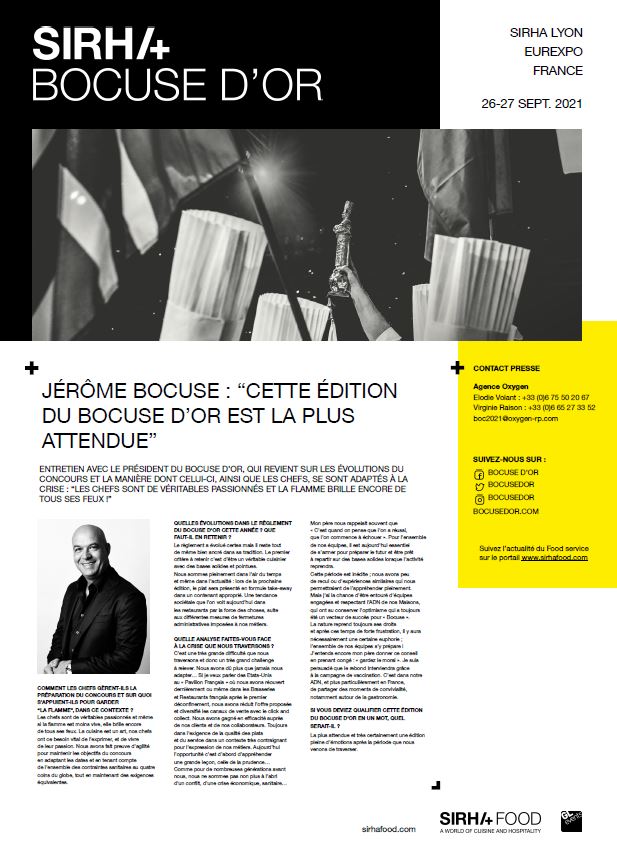 May 2021
Jérôme Bocuse: "This edition of the Bocuse d'Or is the most awaited"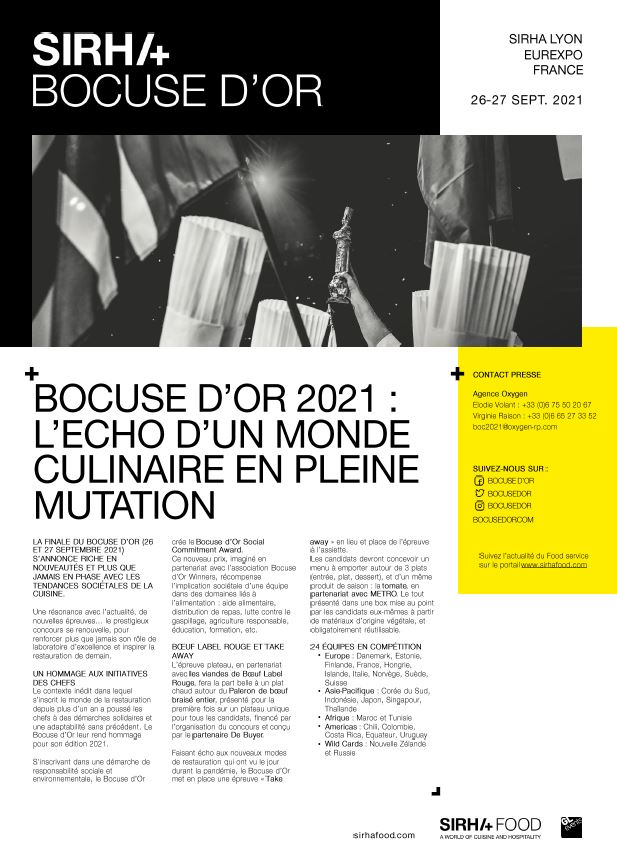 March 2021
Bocuse d'Or 2021, reflecting a changing culinary world