Bocuse d'Or Final 2023 streaming
Main partners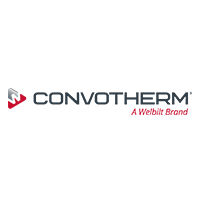 Long-term main partner of Bocuse d'Or Convotherm provides cutting-edge combi oven technology based on innovation and sustainability. Advancing Your Ambitions is our philosophy, based on passion and commitment to provide the best combi oven solution to meet the varied needs of chefs across the globe. Now introducing our new combi oven for professionals the Convotherm maxx pro.
Visit website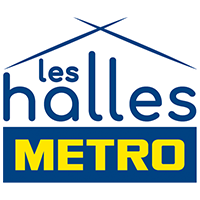 METRO is the first restaurant provider in France.
Our 99 stores on the whole French territory, offer the possibility to come on site or to be delivered.
METRO is partner of the Bocuse d'Or since 2005.
Engaged actor in favor of the gastronomy, our ambition is to offer qualitive products, emblematic of our regions and of the French gastronomy.
Visit website
Premium partners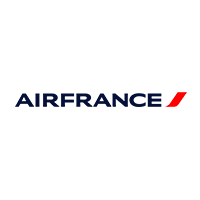 French know-how is founded on the harmony of materials, flavours, colours, and shapes. French excellence – and the enjoyment it offers – is illustrated through this perfect balance that makes it so unique.
Air France draws from the natural elegance, the tradition of French service and a respect of others and our planet, to offer a harmonious experience to all our customers.
For Air France, the new excellence lies in harmony.
Visit website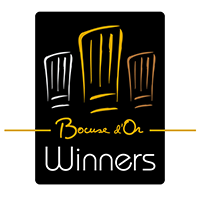 In 2000, the Bocuse d'Or Winners association was created thanks to the support of the Rougié, which wished to help strengthen the links between all the winners of the competition since its creation in 1987. To date, it brings together 45 chefs from 13 different nationalities. Its honorary president is Jérôme Bocuse and its current president is Philip Tessier, Bocuse d'Argent 2015.
This strong group allows them to stay close to the competition and continue to write its history.
Many of these chefs even become heavily involved in their country by leading the national team and supporting new candidates; or in the competition committee. They also created the Best Commis Award.
Visit website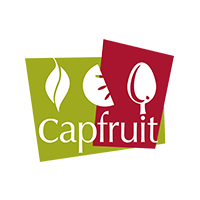 Capfruit was founded back in 1999 in the Drôme region and aims at offering a wide range of fruit based ingredients for culinary and pastry professionals. Building on its know-how, Capfruit supports pastry chefs, cooks, caterers, but also ice cream makers, confectioners and chocolatiers by providing them with natural, authentic and sometimes original flavors to make their recipes. Each year, more than 6,000 tonnes of fruit purees, coulis or even zests are delivered to them in about 60 countries around the world thanks to a network of specialized distributors.
Capfruit, partner committed from the land to the plate.
Visit website
For 200 years, authenticity, passion and commitment have been the values at the core of de Buyer's business, knowledge and expertise. It designs and manufactures utensils, continuously innovating to precisely meet the needs of catering professionals, by maintaining its artisanal spirit and its passion for precise, high-quality work carried out with care.
Visit website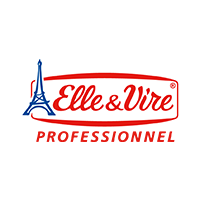 For more than 75 years, Elle & Vire Professionnel has been catering to the very best chefs as well as young talents, contributing the excellence of our savoirfaire as producers of dairy products based in Normandy. The consistency and performance of our creams and butters enable chefs to surpass themselves in their quest for the most beautiful of  rewards: the Bocuse d'Or! We are proud to be a long-standing partner of the greatest cuisine contest in the world.  
Visit website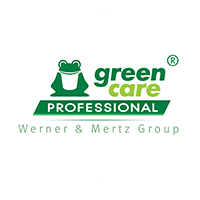 For 30 years now, green care PROFESSIONAL has been supporting chefs with their circular hygiene and cleaning solutions, in terms of a healthier and more sustainable catering. As an eco-pioneer who is highly involved in socially relevant topics (e.g. plastic waste, resources, health & environment), it was obvious for us to go along with Bocuse d'Or. We want to support this prestigious culinary competition in its pursuit of environmental excellence.
Visit the website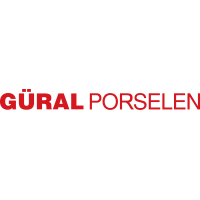 Güral Porselen produce perfect porcelain by combining traditional artisanship knowledge and sense of aesthetics with modern production technique since 1989. This qualified production is carried out in 60 different countries as well as domestically, on a total area of 275,000 m2.
Güral Porselen was deemed worthy of the 1st prize in the category of "Porcelain Tableware Kitchenware" in the Turkey export championship in 2019-2020-2021.
Visit website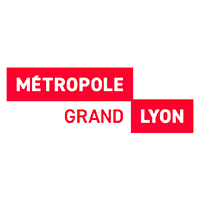 The Metropolis of Lyon has set itself the goal of increasing food resilience and justice within its territory, in order to increase its autonomy and to promote access to quality food for all. It has developed a strategy that aims, among other things, to encourage the anchoring, development and cooperation of the players in this sector.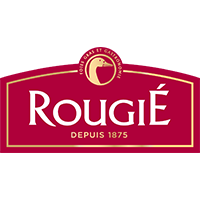 Originating in Périgord in 1875 and named after its founder, Maison Rougié is a source of inspiration for demanding chefs all over the world. Committed to raising high quality French ducks and producing the finest foie gras, Rougié has become a symbol of French gastronomy and continues its quest for excellence every day.
Visit website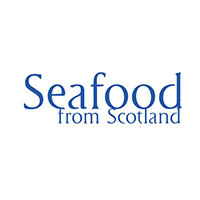 Seafood from Scotland is the national brand representing all of the Scottish seafood industry. In demand around the globe, sustainable seafood from the cold clear waters of Scotland is the preferred choice for the world's best chefs. With over 18,000km of pristine coastline, the sea has always played a large part in Scotland's history.
Visit the website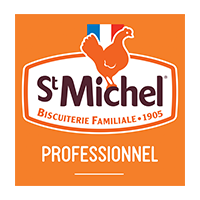 As a partner of catering professionals, St Michel Professionnel has become over the years a provider of solutions based on iconic products of the bakery universe. Madeleines, galettes, sponge sheets are made in our French factories. We are proud to be part of the history of the Bocuse d'Or and contribute to the reputation of French know-how.
Visit website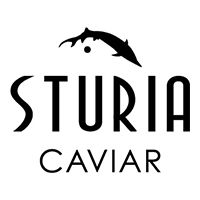 Sturia is the leading caviar producer in France and is recognised by the very best chefs. True symbol of French gastronomy, Sturia caviar has been distributed all over the world for more than 30 years. Thanks to their expertise in farming, producing, selecting and maturing caviar, Sturia offer a broad range of species and sensations, ensuring that everyone can enjoy the caviar that is right for them.
Visit website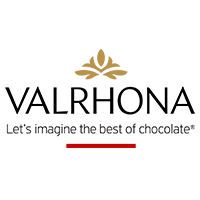 Valrhona has been a partner of artisans of taste since 1922. Its mission, "Together, good becomes better," expresses the strength of its commitment. With its  partners,  chefs  and  cacao  producers,  Valrhona  imagines  the  best in chocolate to create a fair and sustainable cacao industry and to inspire gastronomy that is good, beautiful and just.
Visit website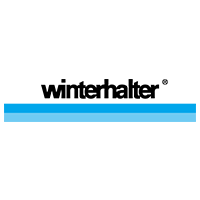 Since 1947, Winterhalter is a specialist in commercial warewashing systems. With its warewashers, chemicals, water treatment devices and racks, Winterhalter offers a system that guarantees perfect wash results. Winterhalter products are characterised by the highest cost-effectiveness and user-friendliness and have been a byword for innovation and reliability in the kitchen for decades.
Visit website